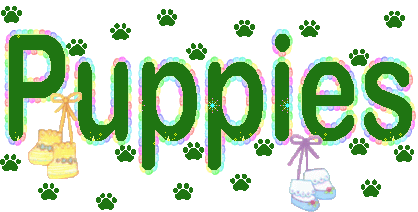 Glojan is dedicated to raising strong, healthy, home raised puppies, with sound minds that will fit right into your family. Good spoiling as opposed to bad spoiling! All puppies at Glojan are vet checked, shots up to date, wormed. Training starts early. Puppies are clean little blueprints. They only know what you teach them. House trained (outside not wee wee pad training (lazy way!) as that sends the wrong message to the puppy that it is OK to potty in the house. It is hard behavior to modify so it will become a life long battle that you are not going to win! That's why so many people can not house train their puppies!) and crate trained. Trained on the grooming table. They are used to being brushed, having their ears cleaned, nails trimmed, and teeth brushed. They are learning patience for all the things we need to do to keep them healthy, happy, and well groomed. With plenty of written instruction on how to continue raising a Miniature Schnauzer, Bichon, or Havanese puppy you can live with. They will know the word no and we will be working on no bite by the time they are ready to go home. Puppies can do nothing wrong unless you give them the opportunity. Each puppy and each breed is different. Each puppy is sent home with written instructions for that puppy. As always we are just a phone call away if you need help. All you will need to do is take your little treasure home and enjoy! The basics will be done. These little babies will be Miniature Schnauzers, Bichon, or Havanese you will be proud to own whether you enter the show ring, strut them down the streets in your neighborhood or both. Health and temperament are guaranteed. Puppies are an investment emotional as well as monetary so choose your breeder wisely. Planned breeding programs are a must for proper health temperament and a long lived pet. Your puppy is his pedigree, make no mistake. Puppies should not go home til they are at least 8 to 12 weeks old, depending on the puppy. They are in need of professional breeder attention and care so that they can become physically and mentally sound treasured members of the family. QUALITY not quantity. I have been raising, showing, grooming, and training dogs for over 30 years. Please give Gloria a call today if you are truly interested in a well bred, long lived, mentally sound Miniature Schnauzer,Bichon, or Havanese puppy. Show/companion/Obedience Call Now! Your little AKC registered Miniature Schnauzer, Bichon,or Havanese treasure is anxiously waiting for you! Call Gloria 740-927-0861. If no answer, please leave a message. I'm busy house training your puppy!



Pictures above are of past puppies and are not for sale.
---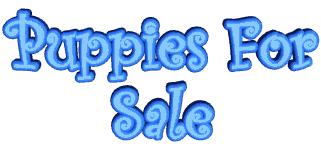 GloJan Will Be Having Several Litters Throughout 2015
Please be advised when GloJan has puppies for sale we always post the announcement on our web site. If you are interested in purchasing a puppy from a future litter, please fill out the puppy questionnaire. People who fill out the puppy questionnaire get first option to adopt, and are notified before all other potential buyers.